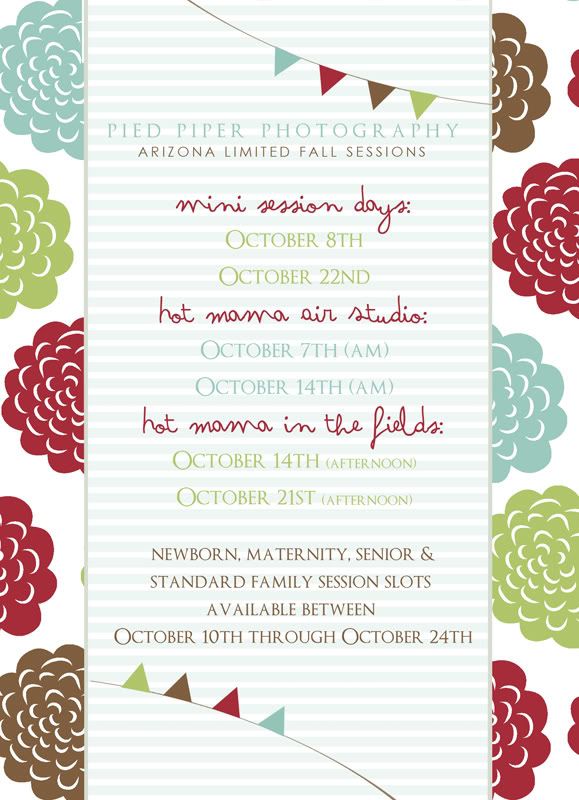 As promised Pied Piper is back but as I said they would be, my slots are VERY limited.
I will only be taking a handful of sessions as my AZ time is very short.
As always, I take sessions on a first come first serve basis.
Slots are booked and held when the session fee has been paid.
You can choose which session you want and instantly book your session here on the blog.
If you need a specific date and time then please contact me at:
info@piedpiperphoto.com
so that I can ensure that slot is available for you.
My price list is new and re-vamped make sure you check out what is available especially...
the Christmas Exclusive package.
Halloween HOT TOTS will be October 29th (AM).
Get your fall photos in, Halloween Hot Tots, Hot Mamas, Christmas cards...gifts and photos for your family....whatever your needs are!
We await a piper baby this spring so I will NOT be returning for spring sessions in 2012!
So strike while the iron is hot my friends!
Here are your purchase buttons:
(just click on the session button of your choice to go to payment)
PLEASE NOTE:
Once payments have been made they are NON-REFUNDABLE, NO EXCEPTIONS.