HI! Yes, it's me...can you believe it?!
Amidst trying to get some kind of sleep, I have been hiding away with my gorgeous Ezzie baby.
She came fashionably late (a week mind you!) and when she decided she was ready to come....WOAH...she was NOT messing around!
We went to the hospital at 2am and mama was 9cm dialated....the midwife said, "FABULOUS, you are practically ready to have this baby....you don't need an epidural and really you don't have time for one!"
If you are a fan of One Born Every Minute then you will know what came next!
Seriously....those women have reasons to be hysterical!
Next time I will NOT second guess my contractions!!
NONETHELESS....she came and we are SO in love with her.
I am happy to share her beauty.....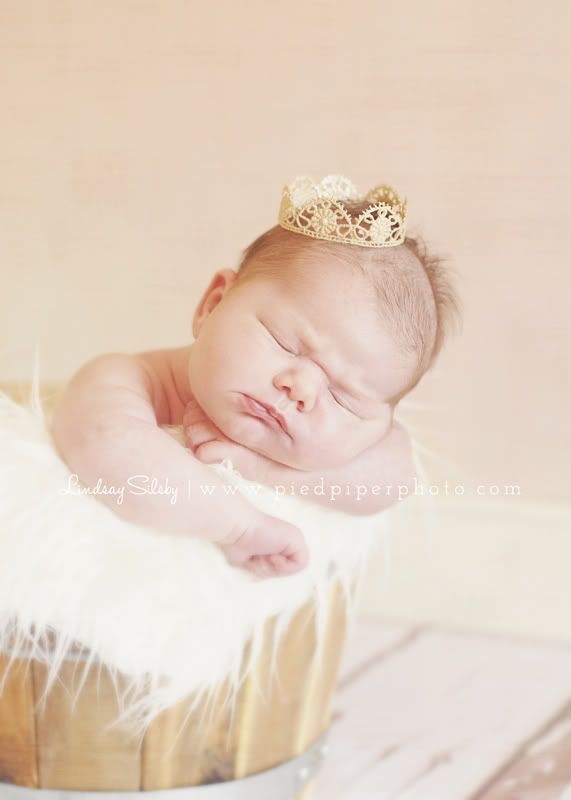 We love the book, "The Crown on Your Head," and we felt that these words suited her along with her first photo.....
"On the day that we met and I put you to bed,
I noticed a crown on the top of your head.
It was made up of sparkling, glimmering
things, like moonlight, and fireflies and
dragonfly wings.
I always knew just what your crown meant,
it said that you were magnificent."
And that she is.....