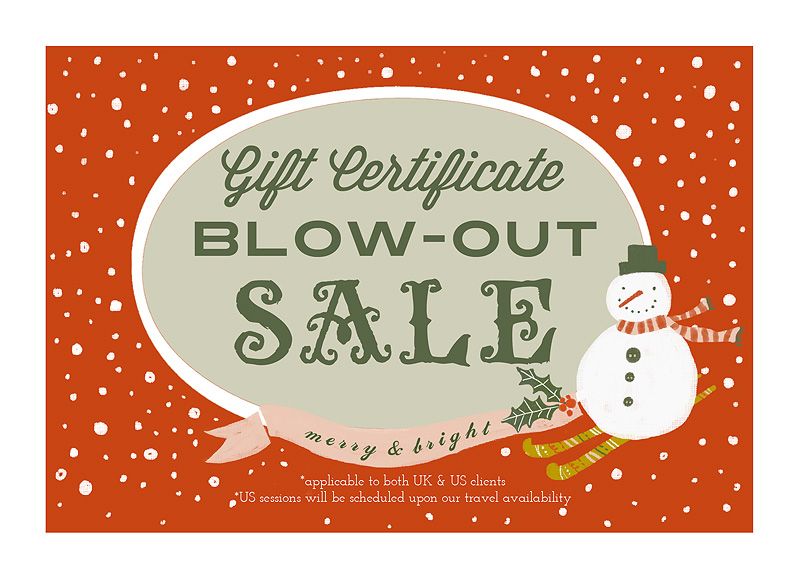 Hello all of my Pied Piper lovelies!
It has been an INSANE fall season for moi!
My laundry is stacked, my house is disgusto, the fridge needs filling, the kids are whiny, the husband is grumpy, the Christmas spirit is lacking.....well....you get my drift!
The wife/mom job really got the shaft when it came to this photography season.
I overbooked myself to an incredible degree that it has left me with thoughts of big change for the Piper.
While the feelings are still fresh & a new logo is on it's way, my 2013 business plans are coming into view.
My price list will be different BUT the biggest change is that I will be greatly limiting the number of sessions that I take every year, especially for the American sessions.
I am still a one-woman show & for now, that is how the Piper rolls.
In order, to not only give my full as an artist & custom photographer but more importantly to my family, time is essential.
Nurturing my beautiful family & capturing beautiful memory filled photographs are not something meant to be quickly done & made out like a fast-food chain.
I feel that family photographs are SO important & that everyone should have quality incredible images that capture a family as they really are because, unfortunately, life is fleeting & our memories & photographs are the precious gift that is all we have left.
I have always hated for anyone to miss out & have offered deal after deal to cater to all of the wonderful followers of my work.
However, it simply does not leave me the time to be the artist I desire & to create & capture my own memories with my family.
Please don't take this as a retirement, in fact it is FAR from it!
It is just time to be a little more exclusive.
BUT I am not leaving you high & dry!
I am offering my biggest deals as gift certificates before Christmas day!
FOR BOTH UK & US CLIENTS:
Here are the details along with purchase buttons below: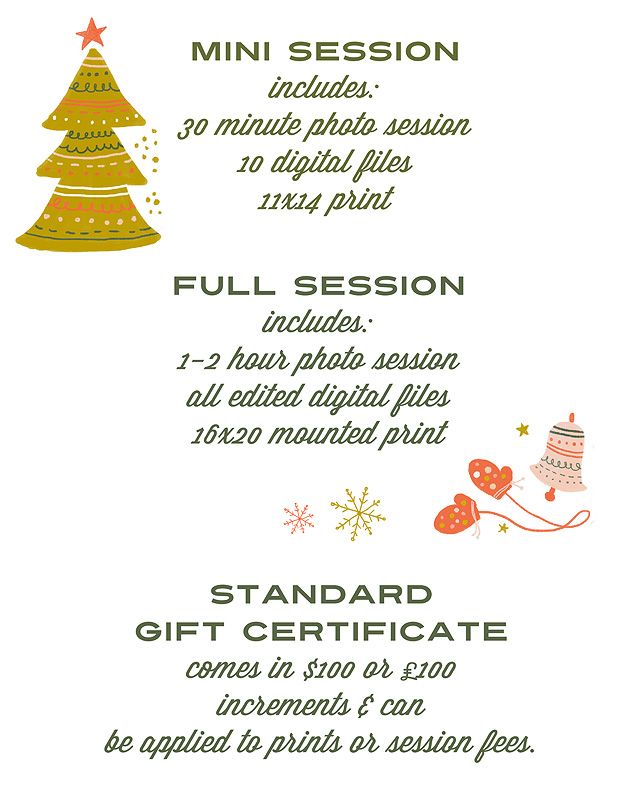 FULL session button....HALF off my normal price!
CLICK on the button below to purchase!




CLICK on the button below to purchase the standard gift certificate


UK CLIENTS....PURCHASE BUTTONS BELOW!

FULL session with HALF OFF discount!
CLICK on link below to purchase!


UK MINI SESSIONS....MORE THAN HALF OFF!

CLICK on link below to purchase!




PLEASE NOTE: All items are NON-refundable, no substitutions, no exchanges,
NO EXCEPTIONS!
All gift certs are subject to the scheduling with Pied Piper Photograpy.
All sessions are for a maximum of 6 persons, added individuals are an extra cost.
Pied Piper Photography reserves the right to cancel gift certificates if necessary.
American sessions subject to travel schedule.