I've never been a homebody. It's just not my thing to be homesick or miss every single solitary thing that I used to call home.
Then I moved to England.
I've planted myself in and feel grateful to live somewhere different than the norm to many I know.
It is always an adventure and it is the new place I call home that if I ever left it, I would most assuredly miss many things BUT.....
now and again especially when little people are growing inside me.....
I miss things.
I miss my girlfriends who make me laugh and feel good.
I miss the great girlfriend....my mom.
Thankfully I get to talk to her often but sometimes I wish they were here in person with me.
So not too long ago I was having an Arizona day (as I call them).....I was missing the heat (oh yes even the 110 degree heat), missing the Mexican food, the many fun things to do and my girlfriends.
Then the packages started arriving.......


The little onesie tutu from one of my besties, C.....have you ever seen anything so cute?! It totally brightened my day and made me feel like C was here with me
(and she is such good times)
.
I love it so much and LOVE that her very own hands made it for my little pink lady.
Then another package arrived. I have long coveted something handmade from another one of my besties, N.
She has always been creative and made beautiful things so when I heard of her new quilting projects....
I hoped.
Then I opened up her box to discover the sweetest quilt handmade (literally EVERY STITCH) by my dear friend.
She threw in some of the cutest burp cloths I've ever seen....they are to die for.
It was a tough day that I got it and I cried at the thought of her making it just for me.

Oh this mom of mine.
She sent me a big package like this one with Mr. Delicious.
I remember how it felt when I got it then and the day I got the "explosion of pink" was even sweeter.
It had been two weeks long of clouds and rain and I was DONE.
The package showed up with all sorts of gowns (it's kind of her thing and I love it) and pretty little bits of clothes and as always treats for me and the DH.
The happiness was instant, immense and overwhelmingly great.
Mom's are good people and know just what you need.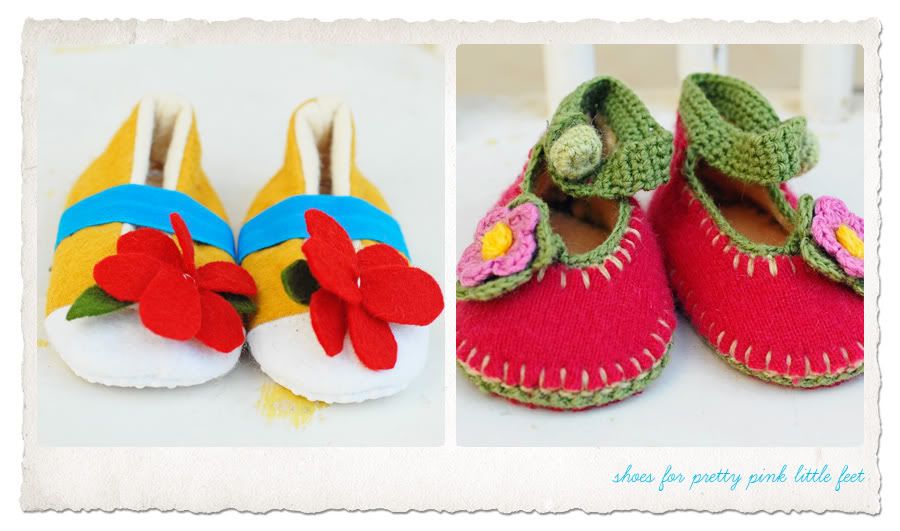 Of course my other girlfriend is Etsy.
She is not cherished in the heart like my other girlfriends are but she does bring me a large amount of joy and truthfully there is nothing like buying something homemade....I love that and it is probably why I can't stop buying on there!
Seriously, could you resist those shoes? I know that shoes for small babies is pointless but I just don't care.....they are so cute!
To all my girlfriends who love and dote on me and this baby....the biggest thank you for the sweet bits of cards, gifts, emails, heys and hellos and JUST FOR THINKING OF ME.....that is what means the very most!
I felt like I have had little bits of a baby shower
(minus the cakes but I can make up for that later)