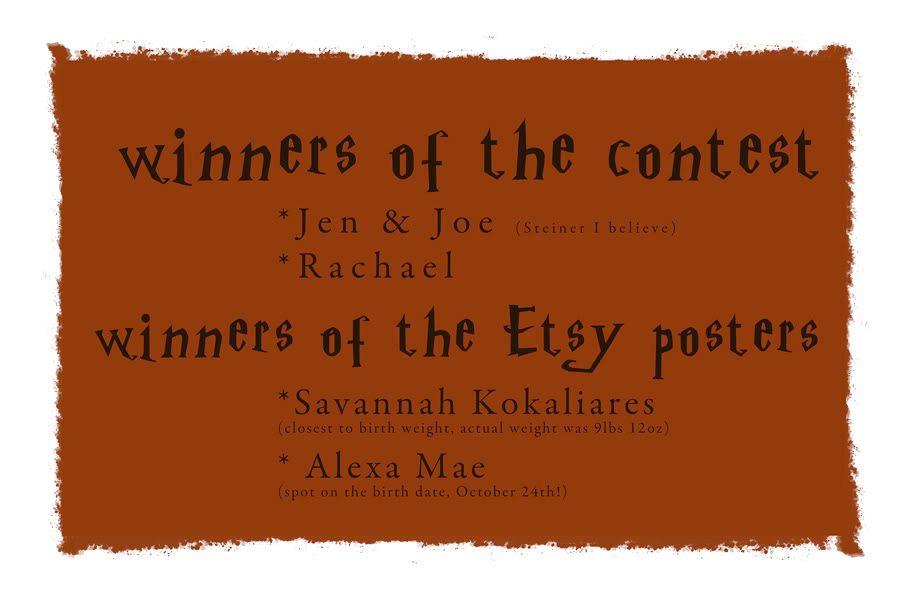 CONGRATS to the winners!!
Better luck next time for the rest of you!
Contests haven't ended completely as I will be doing them from time to time!
So keep your button up and check periodically!
Please contact me at infoATpiedpiperphotoDOTcom for details on your win!!
We are busy with our little lady but stay tuned she will make her debut soon!