Next door.
Yup, our fun little cousins live RIGHT. NEXT. DOOR!
It is completely "awesome!" according to Mr. D.
It makes for fun times and *ahem* grabbing a model or two when I need one! ;)
They are so much fun, we have such good times.
It was so serendipitous (don't you love that word?!) that our house popped up when it did.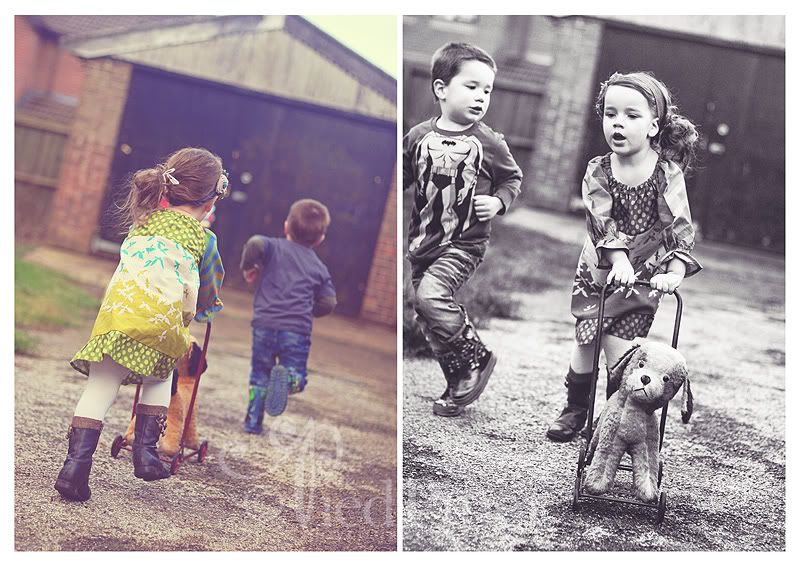 There is still NOTHING in our back garden.
No swing set, jungle gym or trampoline.
It is in MAJOR need of an overhaul which, fingers crossed, will be done before the summer starts!
YET...they still get back there, run around and make up whatever fun they like!

Poor Ru Girl...
I always feel a little bit frowny faced when the three amigos play together.
They are all so close in age, abilities, height etc...minus the squishy munchkin.
She doesn't seem to mind though, she still thinks she is JUST like them.
She runs around with them the best she can and thinks she is a BIG girl!
The caped crusader himself who happens to be giving me instruction in this photo.
When cousins are over it is "not photo time" mom!
The girls always talk about all of us being family...
so true...kisses, laughs & all!