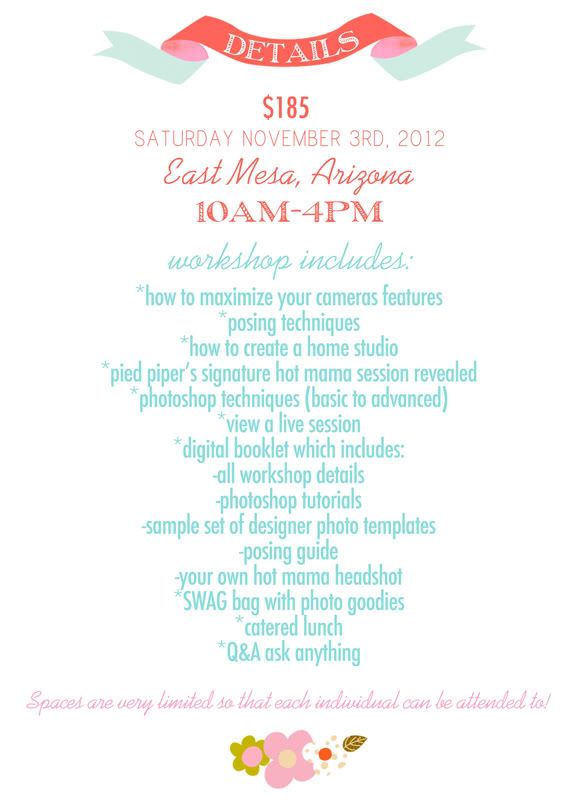 I am thrilled to be doing another workshop!
I was pregnant with number two the last time I did one....it's been awhile!
I don't often have time during my Arizona sessions to do these but I am making time to get one in!!
The class size will be very small so that I may attend to each individual need and give a chance for everyone to maximize their learning!
It will be amazing and a great chance to learn a lot and have heaps of fun in an non-intimidating atmosphere!
Grab a spot while there is one!!