Finally....
posting about Christmas.
I think that 2010 Christmas morning was one of my favorites!
Mr. Delish was very excited for Christmas...it was the first Christmas that he FULLY "got it!"
He understood the whole Santa thing and the "getting presents" thing.
We tried to explain that it was a little bit more than that but well....we'll get there eventually.
So you know how you collect presents over a few months period and then maybe a couple weeks before you start to panic a little?!?!
Thinking maybe there is not enough under the tree?!?
Yah....we forgot about all of the presents, previously collected, so come Christmas Eve night it was wrapping hell!!!
Why?! Oh why did I not wrap days beforehand?!?!
Needless to say, (and horror to my mother-in-law) it was fun to watch them rip through it!
My mother-in-law is a meticulous saver of wrapping paper.
She about died with all of the wasted paper!
Anyways, it was a Ben 10 success for Mr. Delish who is as of age 3.5 is OBSESSED with Ben 10.
He loved it all but the omnitrix was the prized present of all.
If you are not familiar with Ben 10 verbage (as I am almost expert now!) well....it's a watch-thingy to turn yourself into an alien.
According to Mr. D, it is "TOTALLY awesome."
He was STOKED to see all of the presents....he said, "Mom is this all for me?!?"
Ben 10 straw, "Heatblast" (Ben 10 alien.....yes total expert now.), a coloring book & markers (church quiet toy, more for me than him ;)
Miss Ru fell in love with this baby that she played with at the museum.
FELL. IN. LOVE.
This mama found a shipper of said doll that would send me a baby to England.
Doll arrived....doll arrived BLUE.
Mom wanted pink doll....mom wrote shipper.
Shipper felt awful.
Shipper sent pink baby and said to keep blue baby too.
RADICAL.
All I can say is that I love these shots.
I love them because I remember having baby dolls and I LOVE that she loves them.
Watching her open up the dolls is one of my new favorite moments in life.
The sweetest.
Of course then the food was cracked out and well.....like her mama she LURVES the food!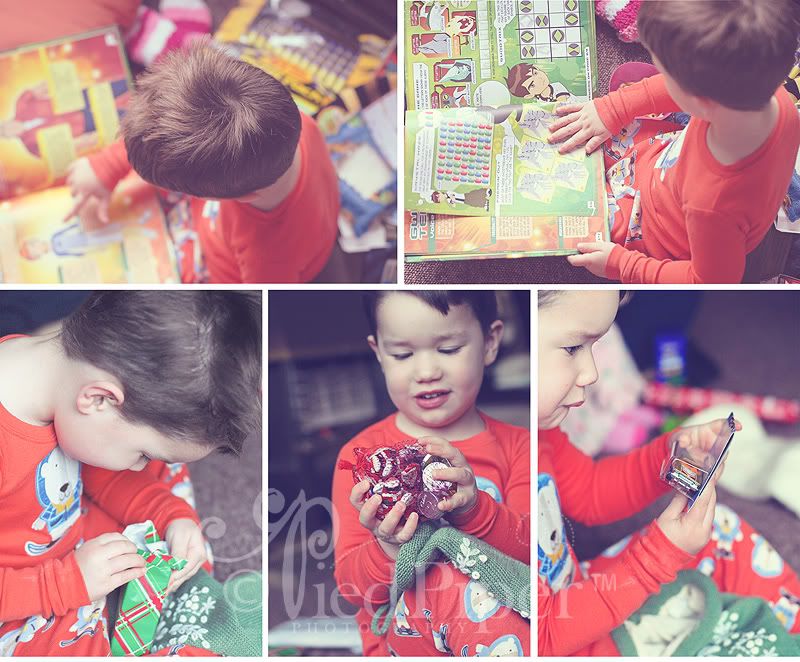 Ben 10 book, chocolate coins (traditional English stocking stuffer), and our tradition, Matchbox cars in the stocking.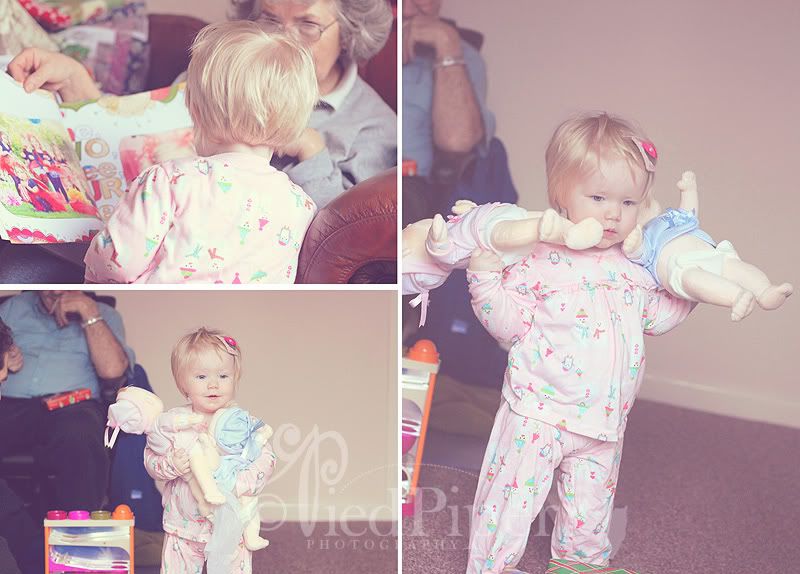 Helping Nana enjoy her present the
Ladybug Picnic book
, I am glad to know that Miss Ru is a fan!
The infamous OMNITRIX!
The intensity is real on that face I tell you!!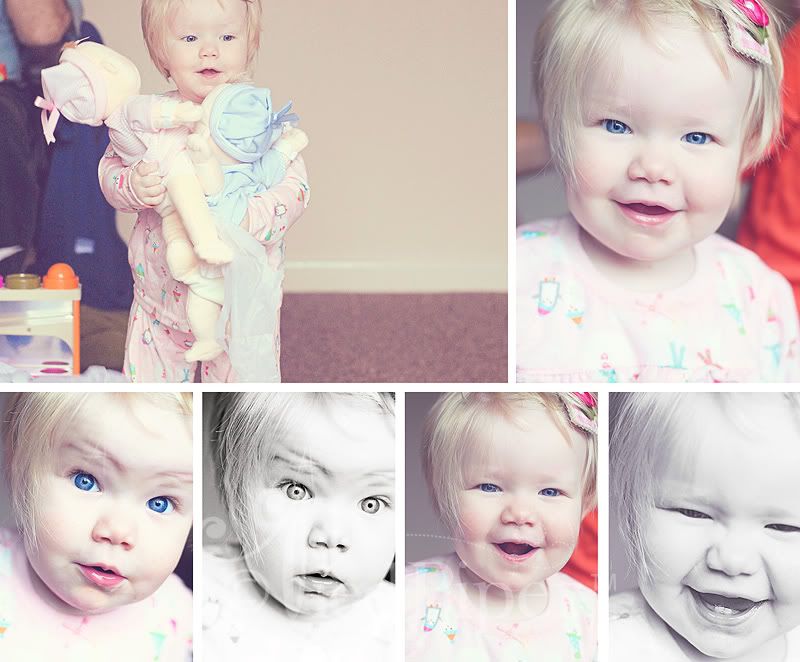 Happy as lark!

Of course Mr. Pied Piper spoiled me silly.
We had such a fabulous day!

Hope yours was wonderful!

Stayed tuned for the 52 weeks of piping!