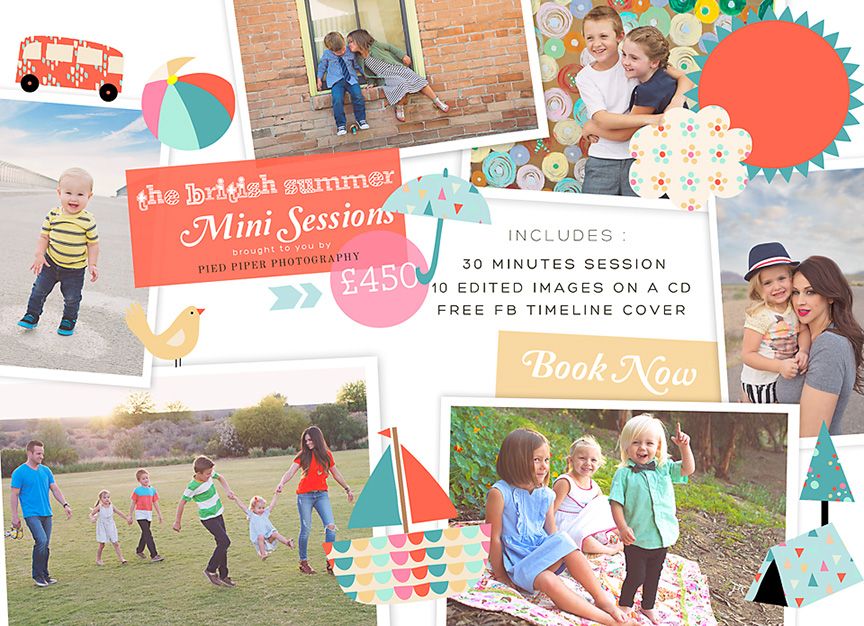 With the upcoming arrival of our fourth comes the much needed time to have and hold our new one.
Final full sessions have been scheduled but a last chance to grab some fabulous MINI SESSIONS before my maternity leave starts!
A great way to take advantage of the beautiful British weather and capture your loved ones!
Click on the link below to reserve and hold your mini session!
Any questions feel free to email:
lindsay@piedpiperphoto.com
penny@piedpiperphoto.com
*please note: British Summer Mini Session is ONLY for UK clients | All items purchased are NON-REFUNDABLE | No exchanges, no substitutions, NO exceptions |