My little guy. How did I wind up with such a gorgeous child?!
He does look JUST. LIKE. HIS. DAD.
Sooooo I guess that would explain his beauty.
Although, he is a gorgeous BOY. All boy.....very boy looking in every shape and form.
If our little girl came out looking like him, I might be really sad....is that a horrible thing to say?!
When I was pregnant with Mr. D I had dreams that he was going to come out with rat teeth and a mullet.
NO JOKE...at least two times I had that dream!
I told the nurse in my dream...."well at least I can cut his hair, but what I am supposed to do about those ugly teeth?"
Why do I have the most bizarre YET so real dreams when I am pregnant?!
And you're supposed to be relaxed and calm while pregnant....who came up with that idea?!?
Well....this boy is fun and I can handle a fun girl!
He has started to say "cheese" whenever I get the camera out
(which I am not sure why, I don't EVER say that!)
He gets out my tripod and pretends it's a camera!
He loves it though and of course SO DO I!
I can't believe that he will be two in less than two weeks.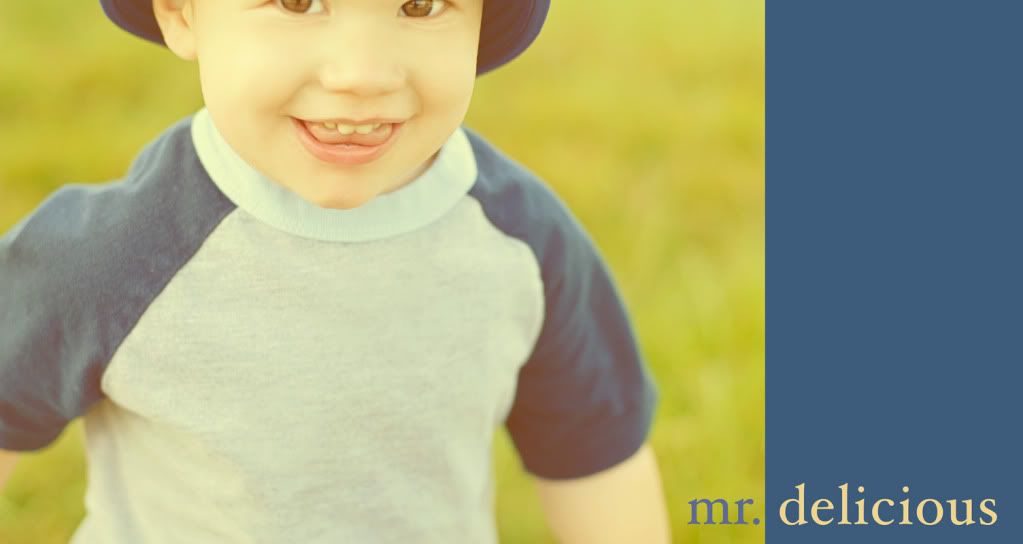 Mr. Delicious, London family photographer, London children's photography